You are here: Home >> Current Affairs >> June 2019
Latest National and International Current Affairs and Events:
Current Affairs
June 2019
Playquiz2win.com presents you latest current affairs news of June 2019 related to politics, sports, culture, science, awards, person in news, etc. Monthly edition of our current affairs carries important news and events happening in India and around the world. These current affairs are important for competitive examinations such as SSC CGL, SSC CHSL, SSC CPO, Banking, CDS, NDA, LIC, PSC, MAT, CAT, Railways, etc.

Latest current affairs for the month of June 2019 are given below. Hope you like it.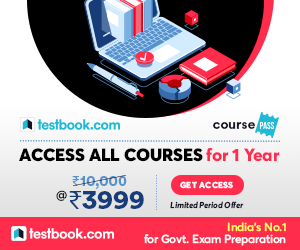 | | |
| --- | --- |
| Name the Indian Coast Guard officer who has been chosen to be the next Director General of Coast Guard replacing DG Rajendra Singh on 30 June 2019? | Krishnaswamy Natrajan |
| Who was appointed as the Director of Research and Analysis Wing (RAW)? | Samant Kumar Goel |
| On which day the National Statistics Day is observed in India? | 29th June |
| Name the CEO of Niti Aayog who has got two year extension till June 30 2021? | Amitabh Kant |
| Name the senior IPS officer who has been appointed as the new Chief of Intelligence Bureau (IB)? | Arvind Kumar |
| Name the IT Industry icon who will retire as the Executive Chairman of Wipro with effect from July 30, 2019? | Azim Premji |
| Name the Padma Vibhushan awardee, also popularly known as the Metro Man, who recently resigned as the Principal Advisor to Lucknow Metro Rail Corporation (LMRC) citing health issues? | E. Sreedharan |
| How much penalty has been proposed for not providing way to emergency vehicles under the Motor Vehicle (Amendment) Bill approved by cabinet? | Rs. 10,000 |
| Name the Indian player who completed a career Grand Slam in snooker by winning Asian Snooker Championship title? | Pankaj Advani |
| Which Indian bowler has recently become the second Indian bowler to take hat-trick in World Cup history? | Mohammed Shami |
| Who has been appointed as the new Speaker of Lok Sabha? | Om Birla |
| Who has been named as the Congress leader in Lok Sabha? | Adhir Ranjan Chowdhury |
| Who has been appointed as the new leader of Rajya Sabha? | Thawarchand Gehlot |
| Who won Femina Miss India 2019 Pageant? | Suman Rao |
| Which company has unveiled India's first smart electric motor bike RV 400? | Revolt Intellicorp |
| In which Indian state over 100 children have died due to Encephalitis? | Bihar |
| Which Indian batsman has become the fastest to score 11,000 runs in ODIs? | Virat Kohli |
| In which state the Indian Medical Association (IMA) declared All India Protest Day on June 14 after doctors of this state went on strike demanding adequate security? | West Bengal |
| In which state the Union Government has approved setting up of 1,000 foreigners tribunals by July 31 when the final list of National Register of Citizens (NRC) will be published? | Assam |
| What is the name of IAF aircraft which crashed in Arunachal Pradesh killing all the 13 people on board? | AN-32 |
| The Union Government has decided to develop Eklavya Model Residential Schools at par with Navodya Vidyalaya for which community? | Schedules Tribes |
| Which Indian is back on the Forbes World's 100 Highest-Paid athletes list, making him the only Indian to feature in the rankings, once again? | Virat Kohli |
| The Modi 2.0 Government created which new ministry by merging the Ministry of Water Resources, River Development and Ganga Rejuvenation and Ministry of Drinking Water and Sanitation to provide safe drinking water to people? | Ministry of Jal Shakti |
| Who is the minister of newly created ministry Jal Shakti? | Gajendra Singh Shekhawat |
| Name the retired Indian Police Service (IPS) officer who has been reappointed as the National Security Adviser, according him a Cabinet rank? | Ajit Doval |
| The Reserve Bank of India has done away with the charges levied on fund transfers through which of the following mode of transfer and asked the banks to pass on the benefits to customers? | RTGS and NEFT |
| Which nation did S Jaishankar visit in his first overseas trip as India's External Affairs Minister? | Bhutan |
| Name the league which will be a quarterly cleanliness assessment of Indian cities and towns and was launched by the Housing and Urban Affairs Minister Hardeep Singh Puri in New Delhi on June 6, 2019? | Swachh Survekshan League |
| The scenic Dzükou Valley has become Plastic Free Zone on the occasion of World Environment Day. This valley is located in which place? | Nagaland |
| What is the current Repo Rate as per the Second Bi-monthly Monetary Policy Statement 2019-20 of Reserve Bank of India? | 5.75 percent |
| Name the Indian state which has been gifted a museum of peace by Japan to mark 75 years of fiercest battles of the Second World War held in 1944? | Manipur |
| Name the Chief Executive of Indian Banks Association who has been appointed head of a six-member committee constituted by the Reserve Bank of India (RBI) to review the ATM interchange fee structure, with a view to giving a fillip to ATM deployment in unbanked areas? | VG Kannan |
| Name the BJP MP who has been chosen to be the Protem Speaker of the 17th Lok Sabha? | Dr. Virendra Kumar |
| Which country has honoured the Indian Prime Minister Shri Narendra Modi with its highest honour Rule of Nishan Izzuddeen? | Maldives |
| Name the renowned scientist who has been appointed as the chief of India Meteorological Department (IMD)? | Mrutyunjay Mohapatra |
| Name the world famous Rajasthani folk dancer who died in a car accident near Jodhpur in Rajasthan? | Queen Harish |
| Shri Rajiv Mehrishi, the Comptroller and Auditor General of India has been elected as the external auditor of which international organisation for a term of 4 years from 2020 to 2023? | World Health Organisation (WHO) |
| Name the public sector undertaking which has become the most profitable public sector company overtaking Indian Oil Corporation for the financial year 2018-19? | Oil and Natural Gas Corporation (ONGC) |
| Name the Jnanpith award winner, multi-lingual scholar, master playwright, screenwriter, actor and director who died recently? | Girish Karnad |
| | |
| --- | --- |
| On which day the International Day of the Tropics is observed every year? | 29th June |
| 2026 Winter Olympics will be held in which city? | Milan (Italy) |
| ICC partnered with which international organization to deliver 'One Day for Children' at Men's Cricket World Cup 2019? | UNICEF |
| What is the name of drone to be launched by NASA that would fly to the Saturn moon Titan? | Dragonfly |
| What is the venue of G-20 Summit 2019? | Osaka (Japan) |
| On which day International Olympic Day is observed every year across the world? | 23rd June |
| What is the name of Facebook's new digital currency? | Libra |
| Which International retail giant has to pay over 282 million for violating anti-corruption regulations in 4 countries? | Walmart |
| On which day World Refugee Day is observed across the world? | 20th June |
| Around 2027 which Asian country is projected to overtake China as the world's most populous country according to a United Nations (UN) report? | India |
| Which country was the host country for World Blood Donor Day 2019? | Rwanda |
| Name the Malaysian Badminton star who announced his retirement due to cancer on June 13, 2019, ending a career that was marked by 348 weeks as world number one? | Lee Chong Wei |
| Kassyam-Jomart Tokayev sworn in as the new President of which country on June 12, 2019? | Kazakhstan |
| On which day World Day against Child Labour was observed across the world? | 12th June |
| What was the theme of World Day against Child Labour for the year 2019? | Children should not work in fields but on dreams |
| Who topped the Forbes 2019 list of world's highest-paid athletes dethroning boxing world champion Floyd Mayweather? | Lionel Messi |
| Which country announced to ban single use plastics from 2021? | Canada |
| Who was elected as the Prime Minister of Thailand? | Prayuth Chan-ocha |
| Which country has launched first Arctic train service that will run from St. Petersburg station? | Russia |
| On which day World Environment Day is observed across the world? | 5th June |
| Who won French Open 2019 men's title by defeating Dominic Thiem of Austria in the final? | Rafael Nadal (Spain) |
| Who won French Open 2019 women's title by defeating Marketa Vondrousova of Czech Republic in the final? | Ashleigh Barty (Australia) |
Learn
General Knowledge

from our Android App on

Google Playstore.

Google Play and the Google Play logo are trademarks of Google LLC.

Download Now